Signature Fellows Program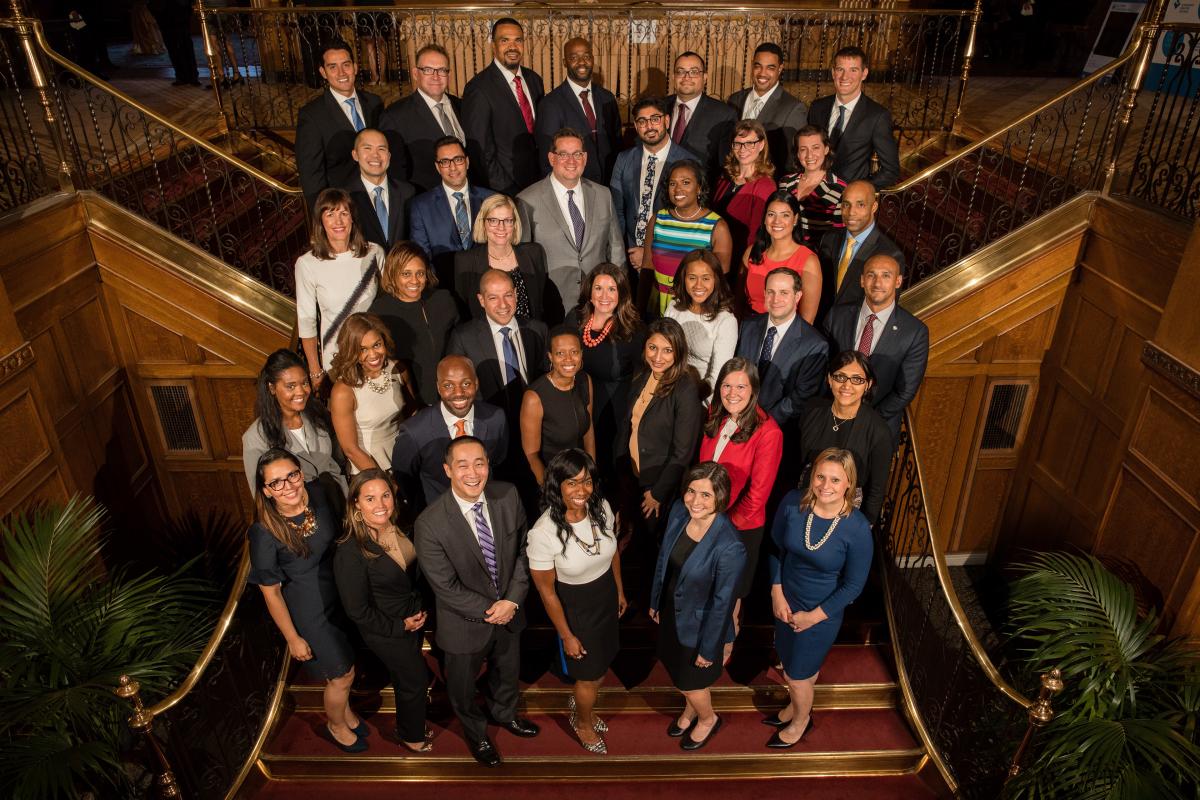 Each year, a diverse group of Chicago's most promising leaders become Leadership Greater Chicago Fellows.
The year-long Program is the area's premiere executive-level program, immersing participants in the major socioeconomic issues facing the Greater Chicago region. The Program comprises retreats, full-day seminars, site visits, discussion groups, conversations with leaders and experts, service projects, cultural events, and other activities. Our Fellows explore critical community challenges, examine themselves as leaders, and build transformative relationships of trust and collaboration.
The LGC Fellows Program offers leadership development at its best for high-potential individuals in the corporate, nonprofit, government, and education sectors throughout the Greater Chicago region. It presents an unparalleled opportunity for in-depth learning about complex urban issues, and then provides the context and background knowledge, facilitates the partnerships, and hones the robust analytical skills needed for participants to effect meaningful change.
LGC Fellows represent the diversity of Chicago and the Program welcomes qualified candidates from all backgrounds. Qualified candidates are encouraged to apply regardless of race, religion, political affiliation, gender identification, sexual orientation, national origin, or physical or mental disability.