Stories About Fellows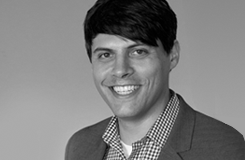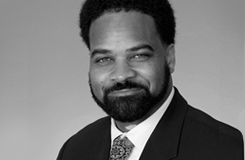 Eli Williamson (Fellow since 2016) and Adam Semel (Fellow since 2016) were members of theFellows Program class of 2015-2016 together who came together to work on a plan for communityand economic development in the south side Chicago neighborhood of Jackson Park. During the program year, they collaborated on a presentation of an idea for the restoration of the Iowa Building in Jackson Park. They were given the opportunity to flesh out their idea and receive feedback during a fireside chat at a leadership breakfast on the topic of economic development with guest speaker Deputy Mayor Steve Koch. A shark tank exercise took place after the fireside chat and allowed them to present a complete plan for the rebuilding of the Iowa Building as a community meeting place.Following the presentation and the completion of their program year, the two fellows moved forward with persistence and secured $100,000 to fund the Iowa Building project. The project is still active today, and their recommendations are currently being presented to and shared with community leaders, including the Village of Jackson Park, for input. They hope to break ground after a January 2017 board meeting.
The Restoration and Revitalization of the Iowa Building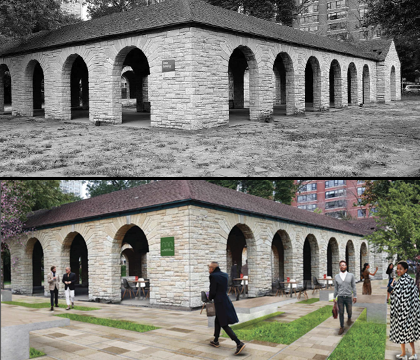 Located in the northeast corner of Jackson Park, the Iowa Building was originally constructed for the World's Columbian Exhibition in 1893, then disassembled and reconstructed in 1936 as a "comfort station" for visitors to rest and relax. Now 80 years old, the forgotten purpose of the vacant building has the potential to be revived as a vibrant center for South Side communities. This revival was catalyzed by the murder of Ovadiyah Chandler, an integral member of his Chicago community, who was shot and killed in the Iowa Building in Jackson Park in June 2014. Transforming this dilapidated building into a community asset will honor his love of music and his hope for a better future for Chicago's neighborhoods. Their vision is for a dynamic, thoughtful, and functional rehabilitation of the Iowa Building to house cultural events, Chicago Park District programming, and private functions. With community and civic support, the Iowa Building will become a safe, welcoming community amenity in Jackson Park. Modest and smart design interventions such as a functional designated gathering area, flexible furniture and updated restrooms will allow a diverse and vibrant community to gather for safe and culturally significant events, increasing access to valuable programming for South Side residents. Aesthetically sensitive security barriers will allow the Park District to secure the facility in off hours, protecting the investment and enhancing overall safety in the Park. The heritage structure will be preserved and sensitively updated to better serve the needs of our time. Transforming the Iowa Building will invite Chicagoans to rediscover an important public venue and will set a precedent for economical, thoughtful revitalization of historic public spaces.