Apply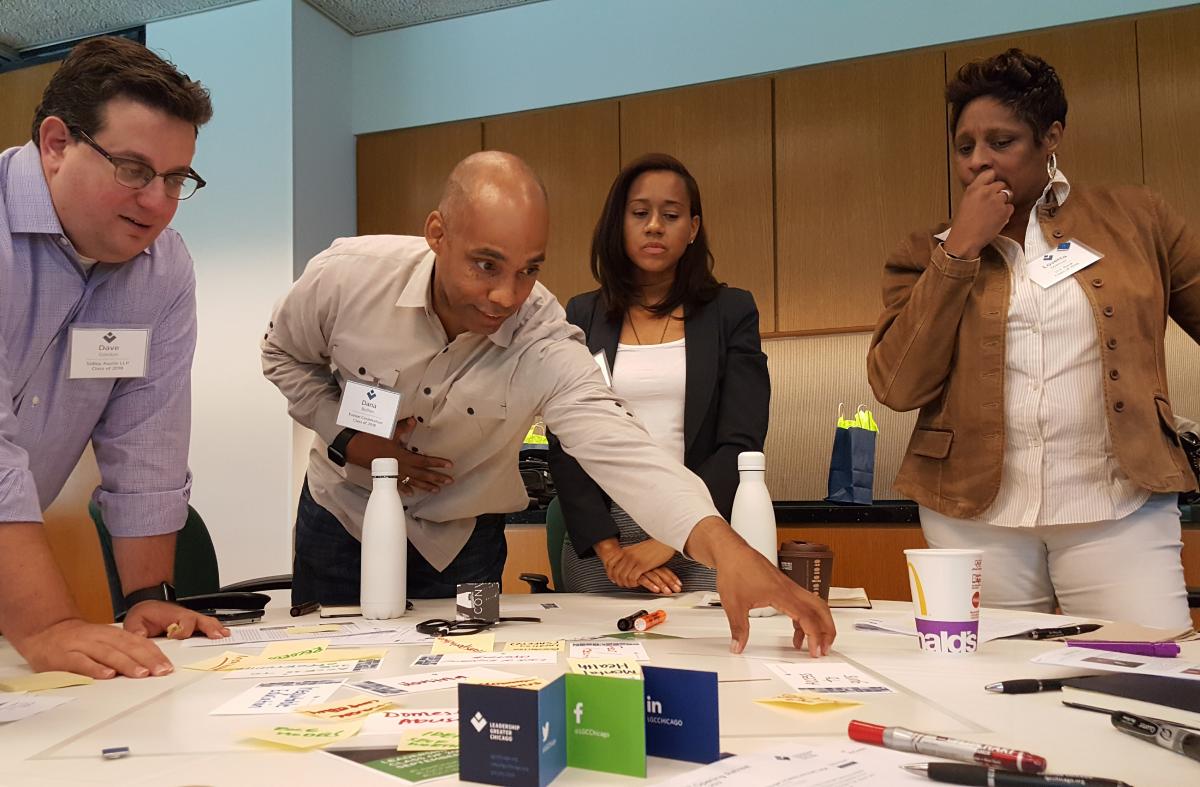 The 2019 Signature Fellows Program application has closed. 
The application for the Class of 2020 will open October 1, 2018.
Leadership Greater Chicago's Fellows Program creates lifelong partnerships and develops community awareness among leaders in the Greater Chicago region. Our Fellows Program will allow you to:
• Develop an understanding of the problems, challenges, and resources in the Greater Chicago area.
• Learn about the importance of civic leadership and help connect Fellows' personal leadership interests with opportunities to help meet community and regional challenges.
• Connect with top leaders of area-wide and community-based business, government, arts, social, service, and civic organizations.
• Be exposed to the demands and opportunities of leadership in diverse groups, while helping you create respectful and rich connections.
• Connect to life-long partnership with the extended LGC network and the Leadership Fellows Association and its members.
For questions about the Fellows Program, please contact Director of Programs Ben Brownson at ben.brownson@lgcchicago.org