CEO Message & Bio
Message from the CEO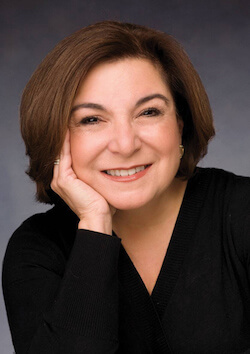 Leadership Greater Chicago (LGC) is the region's premier convener, connector, and mobilizer of bold leaders to effect transformative civic impact across Greater Chicago.
Since 1983, we are proud to have developed nearly 1,100 individuals who have demonstrated leadership in their careers through our Signature Fellows Program. This intensive 10-month program provides the foundation for a lifelong commitment to civic engagement.
LGC is the only organization in the region that dares to bring together high-performing individuals of diverse backgrounds from the private, nonprofit, and public sectors to tackle the area's most pressing issues. This proven formula has generated decades of rich conversation, created lifelong relationships, and developed thought leaders, that combined have shaped the civic landscape of our region. This can only be achieved when all three sectors are at the table.
These leaders tackle issues that seem insurmountable – economic development, education, our city's fiscal crisis and criminal justice – all in an effort to create positive change. 
And that's why organizations from City Hall to the leading institutions that shape the fabric of Chicago continue to commit to developing the next generations of civic leaders to serve beyond their organizational walls; employees give back with their talent to transform our region and make Chicago a better place for all.
The success of LGC belongs to many who care for this region, like YOU! We appreciate the support of employers, sponsors and nominators for our ongoing success, and the generous investment in civic leadership development. Further, we look forward to your partnership as we embark on the next chapter of LGC.
We estimate LGC has invested more than $5 million in 35 years to build capacity in the private, nonprofit, and public sectors. Our commitment to making a significant impact on Chicago and beyond has never been greater, or needed more. We invite you to convene, connect, and mobilize with us to benefit both our city and our citizens.
Maria Wynne
Chief Executive Officer
---
Maria Wynne Bio
Maria Wynne has distinguished herself as an executive with broad leadership experience in the corporate, public and nonprofit sectors. As a sales vice president for Xerox and a sales general manager for Microsoft, she has led national sales and marketing organizations for both U.S. leading brands. Her successes include accomplishments as a technology and telecommunications executive where she has demonstrated leadership in sales and marketing, business development and operations management, and where she consistently delivered P&L growth while driving employee and customer satisfaction. She instituted the Office of Citizenship and Innovation (U.S. Public Sector) for Microsoft and, prior to joining LGC in June of 2014, Wynne served as chief executive officer for Girl Scouts of Greater Chicago and Northwest Indiana from 2008 to 2013. She successfully led the merger and transformation of the largest Girl Scout council globally with $18M in revenue and $31M in assets. The council served 84,000 girls and supported a network of more than 24,000 volunteers.
A recognized executive, Wynne has received an Outstanding Alumni distinction by her alma mater, North Central College (2012) and was named Chicago Executive of the Year by the Public Relations Society of America (2011). She was also recognized as one of Today's Chicago Woman magazine's 100 Women of Influence (2013) and as one of 100 Women Making a Difference (2011). She was also awarded the inaugural ATHENA Organizational Leadership Award in 2010. Most recently, she was recognized with the 2016 Women of Influence Award by Chicago Business Journal, named one of Chicago Woman magazine's Fierce 50 in June 2017, and selected for the 2017 Crain's Who's Who in Chicago Business.
As a civic leader, Wynne serves as Trustee Emeritus of the Goodman Theatre and is a Trustee of North Central College. She is also an advisory board member of Chicago Innovation. Wynne has been invited to join and is a member of The Chicago Network, the Economic Club of Chicago, and The Chicago Club. Wynne earned her Bachelor of Arts degree at North Central College in Naperville, Illinois, and a Master of Business Administration from Northern Illinois University. She has continued her executive development at Northwestern University's Kellogg School of Management, the Harvard Business School, and the Center for Creative Leadership.